My Lip Stuff's ultimate mission is to end the suffering of people with chapped lips all across the land. In the process, My Lip Stuff strives to end animal testing and save the environment with chemical-free natural products!
Is this a tall order? Absolutely. But at My Lip Stuff they are dedicated- and are willing to start small. My Lip Stuff lip balm is the perfect blend of butters, oils, and beeswax to moisturize dry lips! Add to that the fact that this company is earth and animal friendly- and you have yourself the perfect lip balm! Over 500 flavors currently available and new flavors added all the time. Special request flavor orders also available.
They offer tons of different label choices in different themes (& custom labels too!)-- so there is surely something for everyone.
My Lip Stuff's products are NEVER tested on animals & contain natural (from the earth) ingredients that are skin loving. Their products do NOT contain any harsh ingredients- and NEVER contain petroleum or mineral oil! They also do what they can by using recycled (and recyclable) materials whenever possible, and even using "green power" (power from renewable resources such as wind, water, or landfill gases-instead of oil). They also Drive a Hybrid, and use only fluorescent lighting (no incandescent bulbs here!).
In the end, They strive to create a natural product made from only the highest quality ingredients, with the least amount of impact on the environment and its inhabitants, for the lowest possible price.
I was really thrilled when Brea from My Lip Stuff sent me a few flavors for Review. I am a big fan of lip balms so I was really excited about trying out some Flavored kinds.
I was sent Carmel Cotton Candy, Lime Sherbet and Chocolate Caramel.
Well the Chocolate Caramel insantly disappeared as my 13 yr old thought it was super yummy and was in need of some dry lip therapy, so off it went. It is so delicous it makes me hungry. My youngest loves the Caramel cotton Candy and loves to mmmmmmmmmmmm the flavor a lot. :) If I am putting on lip balm so is Emma and she loves this one a lot. My favorite out of the three has to be the Lime Sherbet. This is a wonderful scent to have. My Lip Stuff, lip balms are very easy to put on and a little is all you need of this. It really moisturizes the lips and gives your lips a great gloss at the same time.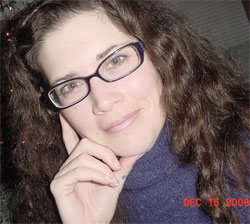 My Lip Stuff began many years ago, back in 1999 as a hobby. Today My Lip Stuff continues to be a thriving online store, with a 1000 sq ft "factory" where the magic happens!
Brea's mission is still the same: to create products that are skin, earth, and animal friendly. She stuck to her roots and still handmakes all her products in very small batches to ensure freshness. The end result is plain and simple- My Lip Stuff is serious lip care with a fun flair, for the kid (albeit the responsible kid) in all of us!
My Lip Stuff is a wonderful product to have in the diaper bag or purse.
The elements of the weather are so hard on your face and lips, My Lip Stuff has your Chapped lips covered with over 500 flavors to choose from!

~The Giveaway~
My Lip Stuff is generoulsy giving One Todays Diva Entrant a 6 Pack of My Lip Stuff Balms {$13.00}